Mon Paris Intensement is an untamed statement of love, Mon Paris je t'aime. A woody floral chypre revelaed in a bouquet of flowers as impressive as the Eiffel Tower. A Stri...
24 February, 2020 | Comments(0)
Bronze Goddess Azur is the new launch for Estee Lauder's Bronze Goddess series showing up in time for the season. Perfect Summer Bronze Goddess Azur A glowing sensuality o...
23 February, 2020 | Comments(0)
L'Homme Le Parfum fragrance is part of the YSL L'Homme collection, that was first released in 2006 with the classic masculine fragrance. YSL L'Homme Le Parfum The attract...
22 February, 2020 | Comments(0)
Fleurs de Cerisier Happy Cherry the new Cherry Blossom Eau de Toilette from L'Occitane reflects the sensation of delightful sunny days with a fine and shining aroma. The fragr...
21 February, 2020 | Comments(0)
Love Chopard is a perfume for special moments to be noticed and loved while it reflects the lustrous and extravagant style of Chopard's love-life codes. You will Love Chop...
20 February, 2020 | Comments(0)
Dolce Gabbana Fruit Collection is an invitation to visit Sicily, its historical connection to Sicily, the love for this wonderful island, its traditions, architecture and hist...
19 February, 2020 | Comments(0)
Crazy Choices and Quasar Graffiti are the new launches from O Boticario fragrances for the coming season. Quasar Graffiti Crazy Choices Deodorant Cologne 100ml is the blen...
18 February, 2020 | Comments(0)
Omnia Golden Citrine is the new experience of delight and bliss from designer Bvlgari and its Omnia perfume selection. The Omnia fragrance collection from Bvlgari is influenc...
17 February, 2020 | Comments(0)
Glitter Fantasy by Britney Spears, experience happiness in sparkling memories during your day as a shimmering trace of glitter follows you anywhere you go. Glitter Fantasy, th...
16 February, 2020 | Comments(0)
L'Ombre des Merveilles poses the enchanting vitality to see the world from new and wonderful perspectives. It is the key to miracles, the source of the stars in broad daylight...
15 February, 2020 | Comments(0)
La Vie est Belle Intensement is the new joy of life seeking to bring out the pulsation that lives inside everyone. It is short lived, but intensive. It is here and now. It pul...
14 February, 2020 | Comments(0)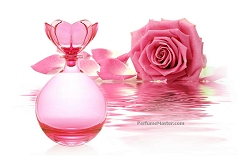 Valentine's Day is celebrated on February 14. This festival of romantic love is a time when many people give cards, letters, flowers or presents to their spouse or partner. Ma...
13 February, 2020 | Comments(0)
Welcome to Perfume Master - your one-stop destination for finding all the latest designer fragrances, perfume reviews, top perfumes for men and top perfumes for women. Here you will find a wide and diverse range of designer fragrances, from gourmand fragrance, wood fragrance and spicy perfumes to citrus scented perfumes, floral perfumes, oriental fragrances and other new perfumes. Select from a complete range of designer fragrances, whether you prefer a gourmand fragrance or spicy perfumes.
In search of a new perfume or want a fragrance that can change the way you feel Perfume Master is the place for you. Perfumes are much more than scents. Today, the market is flooded with hundreds of thousands of new perfume brands that act as a status symbol. Almost every celebrity and fashion designer has a perfume brand. Some of these brands are considered as top perfumes for men and women. Perfume vary from oceanic to oriental to floral to citrus to many more varieties. With this being said, it is extremely difficult to choose a "single" perfume that fits all your needs!
If you are longing for designer fragrances, Perfume Master is here to help. Buying perfumes online is an art and here with all the details regarding perfumes we can make it very simple and ensure that you buy a great perfume in just a few clicks.
In Stores Now
Shop from the market Leaders! Last but certainly not least, buy your favorite perfume from true market leaders! They do make a difference in the industry and here you will find them all!
Best Perfume for Men
Popular Men's Fragrance
For men, before deciding to buy a perfume online, you must be aware of its benefits. One of the most obvious benefits of buying designer perfumes is the "Fragrance". For centuries, perfumes have been used for its striking and mind-blowing fragrance. It helps keep smelling good for you and people around you. Indeed, the perfumes will make sure you smell the same and great throughout the day.
A bright and fresh ocean perfume will compliment the sailor in you. Oriental fragrances rarely go out of style and with just the right cinnamon end note are the perfect match for the bold and rugged men among us. Spicy perfumes have always won points with the ladies and mixed with a touch of masculine tobacco base notes will get the ladies attention.
Best Perfume for Women
Popular Women's Fragrance
For women, a major reason to invest in top perfumes would be "enhanced mood". Did you know that floral fragrances can lift low spirits, or that ocean fragrances can calm a restless mind? Fragrances can reflect your actual mood. If you are reserved, naughty, playful or even timid, you have a fragrance to represent your mood. So, the next time you choose a perfume, go for two to three options! This way you will have a fragrance for every other occasion.
From the top perfume for women line-up featuring intoxicatingly beautiful designer fragrance creations one will notice that floral perfumes continue to be top choice among women with exceptionally good perfume taste always seeking flirtatious and fruity scents that really awakens the senses. Even light and fruity touched gourmand fragrances are becoming a trend of our times while lovely citrus scented perfumes which feature just the right floral notes will refresh and rejuvenate you.
Perfume Reviews

This fragrance was absolutely the best friends I've ever had the pleasure of spraying. This fragra...
by Chef ACON

It's disappointing este Lauder stop making this fragrance,and replace it with something different,on...
by John napier

It was one of my favorite perfumes in the 80s. Too bad it is no longer available in perfumeries....
by Julio

I Loved The Gucci No.3,,I Always Looked Forward To My Next Purchase, 4.oz ,,Why Did Ya Let Such A Gr...
by Brenda

Ralph Lauren Pure Turquoise Is Very Unique For Summer Women's Fragrance. The Smell Like Powdery Fl...
by Kevin

Polo Blue Club is Another Flankers By Ralph Lauren. This Fragrance Was Limited Released/Available Of...
by Kevin
Here you will find in-depth and up front perfume reviews for old and new perfumes, including top perfumes for men and top perfumes for women.
From a favorite base note wood fragrance which women absolutely love, and can't stop raving about what a great fragrance it is to wear in colder weather to an aromatic citrus scented perfume which gradually evens out to a wood fragrance over the course of the day and makes you feel at calm and ease as you let its shining citrusy scent stimulate the mind, body and soul here you will find virtually any combination you can imagine.
Before you invest in a perfume that promises to make you attractive and boost your confidence, read reviews. Perfume reviews will help you choose the right product against all possible odds. Remember, buying the right perfume is not an easy task. You must go through numerous options, read many reviews, experience different scents and then choose that final product. Here you will find plenty of reviews and testimonies with personal real user opinions. Go ahead and learn more about the market's "top perfumes for men" and "top perfumes for women". These reviews will definitely leave you inspired.