Patchouli de Minuit is the new perfume release from Givenchy, a new limited edition fragrance in the luxury L'Atelier de Givenchy collection. Luxury Perfume on another leve...
23 July, 2019 | Comments(0)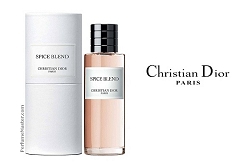 Dior Spice Blend evocative and intense, a fragrance that evokes scenes from an Oriental dream. Its smoky trails, leathery notes and sparkling oud reveal a world of deep emotio...
22 July, 2019 | Comments(0)
Starlight Shimmer is the latest fragrance from Michael Kors in the path of Twilight Shimmer from 2018 and Midnight Shimmer from 2016. Fascinate you Nights with Starlight Sh...
21 July, 2019 | Comments(0)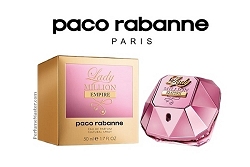 Lady Million Empire is the new fragrance for Paco Rabanne's Lady Million, first released in 2010. The World is Yours Lady Million Empire The fascinating excitement of succ...
20 July, 2019 | Comments(0)
Wonderlust Sublime is the new perfume from Michael Kors extending the classic Wonderlust from 2016 into a glowing, warm and sensual experience. The new Wonderlust fragrance co...
19 July, 2019 | Comments(0)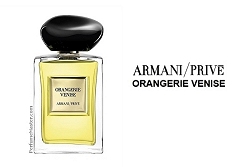 Orangerie Venise is the new member for the Armani Prive perfume selection, the high end Giorgio Armani Perfume Collection. The new perfume was produced and inspired by the Cas...
18 July, 2019 | Comments(0)
Bvglari Splendida Tubereuse Mystique reveals the myths of a magical, fascinating flower, the tuberose. An exquisite oriental floral aroma that is nocturnal, magical and enchan...
17 July, 2019 | Comments(0)
Bonbon Pastel arrives five years following the release of the classic Bonbon fragrance, designer's Viktor & Rolf reveal a new flanker for its renowned candy-sweet scent. The f...
16 July, 2019 | Comments(0)
Calvin Klein Women Eau de Parfum Intense is the new fragrance for designer Calvin Klein's perfume portfolio, extending the classic Calvin Klein Women scent into a boldly vivid...
15 July, 2019 | Comments(0)
Gucci Flora Emerald Gardenia is a newly composed variation of the scent from the Flora family. Subtle, clear in a green floral blend, the aroma is wealthy infusion of fruity a...
14 July, 2019 | Comments(0)
Rose Goldea Blossom Delight is the latest perfume from Bvlgari symbolizing the adventure of a woman starting a new phase in her life, a new time with the queen of all flowers,...
13 July, 2019 | Comments(0)
Kenzo Homme Fresh Eau de Parfum now in a completely new travel container for an easy and ample application. Explore this unbreakable and fashionable bottle that emits a wave o...
12 July, 2019 | Comments(0)
Welcome to Perfume Master - your one-stop destination for finding all the latest designer fragrances, perfume reviews, top perfumes for men and top perfumes for women. Here you will find a wide and diverse range of designer fragrances, from gourmand fragrance, wood fragrance and spicy perfumes to citrus scented perfumes, floral perfumes, oriental fragrances and other new perfumes. Select from a complete range of designer fragrances, whether you prefer a gourmand fragrance or spicy perfumes.
In search of a new perfume or want a fragrance that can change the way you feel Perfume Master is the place for you. Perfumes are much more than scents. Today, the market is flooded with hundreds of thousands of new perfume brands that act as a status symbol. Almost every celebrity and fashion designer has a perfume brand. Some of these brands are considered as top perfumes for men and women. Perfume vary from oceanic to oriental to floral to citrus to many more varieties. With this being said, it is extremely difficult to choose a "single" perfume that fits all your needs!
If you are longing for designer fragrances, Perfume Master is here to help. Buying perfumes online is an art and here with all the details regarding perfumes we can make it very simple and ensure that you buy a great perfume in just a few clicks.
In Stores Now
Shop from the market Leaders! Last but certainly not least, buy your favorite perfume from true market leaders! They do make a difference in the industry and here you will find them all!
Best Perfume for Men
Popular Men's Fragrance
For men, before deciding to buy a perfume online, you must be aware of its benefits. One of the most obvious benefits of buying designer perfumes is the "Fragrance". For centuries, perfumes have been used for its striking and mind-blowing fragrance. It helps keep smelling good for you and people around you. Indeed, the perfumes will make sure you smell the same and great throughout the day.
A bright and fresh ocean perfume will compliment the sailor in you. Oriental fragrances rarely go out of style and with just the right cinnamon end note are the perfect match for the bold and rugged men among us. Spicy perfumes have always won points with the ladies and mixed with a touch of masculine tobacco base notes will get the ladies attention.
Best Perfume for Women
Popular Women's Fragrance
For women, a major reason to invest in top perfumes would be "enhanced mood". Did you know that floral fragrances can lift low spirits, or that ocean fragrances can calm a restless mind? Fragrances can reflect your actual mood. If you are reserved, naughty, playful or even timid, you have a fragrance to represent your mood. So, the next time you choose a perfume, go for two to three options! This way you will have a fragrance for every other occasion.
From the top perfume for women line-up featuring intoxicatingly beautiful designer fragrance creations one will notice that floral perfumes continue to be top choice among women with exceptionally good perfume taste always seeking flirtatious and fruity scents that really awakens the senses. Even light and fruity touched gourmand fragrances are becoming a trend of our times while lovely citrus scented perfumes which feature just the right floral notes will refresh and rejuvenate you.
Perfume Reviews

DS & Durga has really come alive. Their Amber Kiso & Teutonic were outstanding releases & this one s...
by Tjd21

This pretty much ONLY smells like honey to me: could use more balsam and citrus to balance the fragr...
by Kathy

I love this perfume. It's soft and gentle, yet it has these strong bittery scents, combined with cit...
by Anonymous

I will tell you exactly what this perfume is like. Take the classiest, most upscale vanilla candle y...
by AngieP

I love this fragrance. The minuet I spray it on my skin I fell in love with it. Its unique and warm,...
by Ahmed Ebrahim

I love this fragrance, its very masculine and woody. Its sharp and smells really present. I heard ma...
by Ahmed Ebrahim
Here you will find in-depth and up front perfume reviews for old and new perfumes, including top perfumes for men and top perfumes for women.
From a favorite base note wood fragrance which women absolutely love, and can't stop raving about what a great fragrance it is to wear in colder weather to an aromatic citrus scented perfume which gradually evens out to a wood fragrance over the course of the day and makes you feel at calm and ease as you let its shining citrusy scent stimulate the mind, body and soul here you will find virtually any combination you can imagine.
Before you invest in a perfume that promises to make you attractive and boost your confidence, read reviews. Perfume reviews will help you choose the right product against all possible odds. Remember, buying the right perfume is not an easy task. You must go through numerous options, read many reviews, experience different scents and then choose that final product. Here you will find plenty of reviews and testimonies with personal real user opinions. Go ahead and learn more about the market's "top perfumes for men" and "top perfumes for women". These reviews will definitely leave you inspired.