Boticario Men have an admiration in treating themselves, and Boticário appreciates the needs of this challenging and super attuned customer in useful and high performance pro...
03 March, 2021 | Comments(0)
Karl Lagerfeld is extending the City Collection with another set of fragrances that draw inspiration from the cities of Tokyo and Hamburg. A couple of new fragrance destinatio...
02 March, 2021 | Comments(0)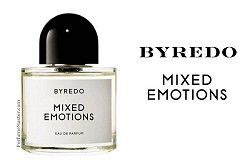 Byredo Mixed Emotions is the latest launch from this niche designer. Mixed Emotions, a genderless aroma fashioned to reveal the turbulent aspect of our times. Unexpected ...
01 March, 2021 | Comments(0)
Fleurs de Cerisier Infusion Fruitee, it is the time for L'Occitane this season with a fruity infusion. Fruit Infusion Fleurs De Cerisier Once cherry trees blossom and d...
28 February, 2021 | Comments(0)
Uncover the mesmerizing attraction of Italica, part of the Casamorati collection. Warm The Heart Casamorati Italica Specially re-introduced for this year's Valentine's D...
27 February, 2021 | Comments(0)
Idole revealed an exclusive limited edition fragrance for women celebrating Valentine's Day this year. Express your love all over with this exclusive edition. Let the power ...
26 February, 2021 | Comments(0)
Fantasy Intense Perfume introduces an expressive fragrance created for the woman, like Britney, who charms with a sensual yet lively sweet signature Dial Up The Tempo Fan...
25 February, 2021 | Comments(0)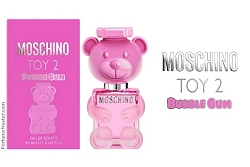 Moschino Toy2 Bubble Gum reveals the amusing facet of the Toy family. This new expression with its release of Toy 2 fragrance makes a priceless gift for all pink lovers! It's ...
24 February, 2021 | Comments(0)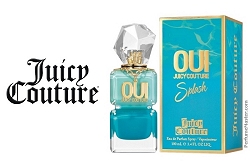 Oui Juicy Couture Splash Eau de Parfum is the best summer fragrance! Fresh floral and fruity notes introduce a sassy, feminine buzz to this dazzling aroma. Accept the sun-kiss...
23 February, 2021 | Comments(0)
Le Male On Board reveals a new limited edition fragrance for men for the iconic Jean Paul Gaultier Le Male collection. Open Your Sails Le Male On Board Jean Paul Gaultie...
22 February, 2021 | Comments(0)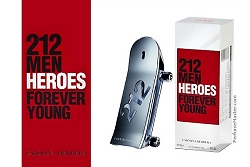 212 Men Heroes Forever Young introduces another unexpected design loyal to the innovative nature of the Carolina Herrera fragrance collection. From the eye-catching stiletto b...
21 February, 2021 | Comments(0)
The One Luminous Night is Dolce & Gabbana's new exclusive edition, featuring a scent passage that travels you to the Middle East. In the path of The One Royal Night and The On...
20 February, 2021 | Comments(0)
Welcome to Perfume Master - your one-stop destination for finding all the latest designer fragrances, perfume reviews, top perfumes for men and top perfumes for women. Here you will find a wide and diverse range of designer fragrances, from gourmand fragrance, wood fragrance and spicy perfumes to citrus scented perfumes, floral perfumes, oriental fragrances and other new perfumes. Select from a complete range of designer fragrances, whether you prefer a gourmand fragrance or spicy perfumes.
In search of a new perfume or want a fragrance that can change the way you feel Perfume Master is the place for you. Perfumes are much more than scents. Today, the market is flooded with hundreds of thousands of new perfume brands that act as a status symbol. Almost every celebrity and fashion designer has a perfume brand. Some of these brands are considered as top perfumes for men and women. Perfume vary from oceanic to oriental to floral to citrus to many more varieties. With this being said, it is extremely difficult to choose a "single" perfume that fits all your needs!
If you are longing for designer fragrances, Perfume Master is here to help. Buying perfumes online is an art and here with all the details regarding perfumes we can make it very simple and ensure that you buy a great perfume in just a few clicks.
In Stores Now
Shop from the market Leaders! Last but certainly not least, buy your favorite perfume from true market leaders! They do make a difference in the industry and here you will find them all!
Best Perfume for Men
Popular Men's Fragrance
For men, before deciding to buy a perfume online, you must be aware of its benefits. One of the most obvious benefits of buying designer perfumes is the "Fragrance". For centuries, perfumes have been used for its striking and mind-blowing fragrance. It helps keep smelling good for you and people around you. Indeed, the perfumes will make sure you smell the same and great throughout the day.
A bright and fresh ocean perfume will compliment the sailor in you. Oriental fragrances rarely go out of style and with just the right cinnamon end note are the perfect match for the bold and rugged men among us. Spicy perfumes have always won points with the ladies and mixed with a touch of masculine tobacco base notes will get the ladies attention.
Best Perfume for Women
Popular Women's Fragrance
For women, a major reason to invest in top perfumes would be "enhanced mood". Did you know that floral fragrances can lift low spirits, or that ocean fragrances can calm a restless mind? Fragrances can reflect your actual mood. If you are reserved, naughty, playful or even timid, you have a fragrance to represent your mood. So, the next time you choose a perfume, go for two to three options! This way you will have a fragrance for every other occasion.
From the top perfume for women line-up featuring intoxicatingly beautiful designer fragrance creations one will notice that floral perfumes continue to be top choice among women with exceptionally good perfume taste always seeking flirtatious and fruity scents that really awakens the senses. Even light and fruity touched gourmand fragrances are becoming a trend of our times while lovely citrus scented perfumes which feature just the right floral notes will refresh and rejuvenate you.
Perfume Reviews

Save Me is a sophisticated, warm, and sensual perfume. Very unique - my new signature fragrance. I l...
by Drvsn

I recently purchased this perfume and loved how delicate it is. Perfect for anytime of the year!...
by Anonymous

I absolutely love it! One of the best perfumes I've ever had but it's sadly discontinued can any...
by Elena

When the sales lady sprayed it on me and after 3 min. I checked to see what I thought and it changed...
by Mary Kay Klein

Marc Jacobs Women Is Totality Green Floral Paradise, Lovely, Crisp and Spiciness. Can Feels So Class...
by Kevin

Marc Jacobs Men Is Another More Unique, Classy, Fresh and Clean Scent with The Greatest Fig Notes an...
by Kevin
Here you will find in-depth and up front perfume reviews for old and new perfumes, including top perfumes for men and top perfumes for women.
From a favorite base note wood fragrance which women absolutely love, and can't stop raving about what a great fragrance it is to wear in colder weather to an aromatic citrus scented perfume which gradually evens out to a wood fragrance over the course of the day and makes you feel at calm and ease as you let its shining citrusy scent stimulate the mind, body and soul here you will find virtually any combination you can imagine.
Before you invest in a perfume that promises to make you attractive and boost your confidence, read reviews. Perfume reviews will help you choose the right product against all possible odds. Remember, buying the right perfume is not an easy task. You must go through numerous options, read many reviews, experience different scents and then choose that final product. Here you will find plenty of reviews and testimonies with personal real user opinions. Go ahead and learn more about the market's "top perfumes for men" and "top perfumes for women". These reviews will definitely leave you inspired.