Herbae par L'Occitane L'eau is a new perfume from this outstanding beauty house that truly is a scent par excellence. Herbae L'Eau perfume mixes the flower with essences of ma...
25 January, 2020 | Comments(0)
Flowerbomb by Viktor & Rolf appears in a duet of new seasonal appearances with Flowerbomb Dew and Flowerbomb In the Sky Editions. Flowerbomb Dew Flowerbomb Dew is the new ...
24 January, 2020 | Comments(0)
Dolce Shine Eau de Parfum is a perfume influenced by Italy, at the time when winter passes to spring and the first light of sun shine. It is the ending of the fruit season and...
23 January, 2020 | Comments(0)
Luxor by Xerjoff is an oriental and fresh fragrance that brings to mind the wonder of a civilization, which still fascinates us with the splendor of its styles, colors and art...
22 January, 2020 | Comments(0)
English Pear & Freesia rolling out in a limited edition bottle with its delicious, glowing cologne holding the spirit of autumn. Celebrating New Beginnings The intense fre...
21 January, 2020 | Comments(0)
Ever feel powerful and unconquerable and would your fragrance ever convey this? With Invictus and Olympea Onyx editions, Paco Rabanne is launching a limited fragrance series f...
20 January, 2020 | Comments(0)
La Nuit Tresor Nude, it's time to show your true nature for Lancome's favorite night diamond perfume collection in a fascinating naked love edition actually even great for a V...
19 January, 2020 | Comments(0)
Calvin Klein Eternity Summer new limited edition summertime fragrances. Encapsulate the contemporary quality and characteristics of the best-selling Eternity signature perfume...
18 January, 2020 | Comments(0)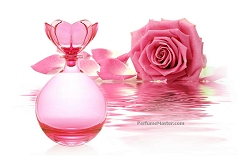 Valentine's Day is celebrated on February 14. This festival of romantic love is a time when many people give cards, letters, flowers or presents to their spouse or partner. ...
18 January, 2020 | Comments(0)
Le Parfum Essentiel a new perfume for women by Elie Saab as a new facet to the classic Elie Saab Le Parfum and comes after last year's Le Parfum Royal. Fundamental Beauty L...
17 January, 2020 | Comments(0)
L'eau Kenzo Hyper Wave is for enthusiasts of liberty and brilliant escapades. The new Kenzo fragrances from perfumer Olivier Cresp enlighten with their dazzling, light identit...
16 January, 2020 | Comments(0)
L'Homme Rochas men's fragrance brings together all elements of masculinity with a hint of surprise. The contemporary and stylish aroma from the House of Rochas. The fragrance ...
15 January, 2020 | Comments(0)
Welcome to Perfume Master - your one-stop destination for finding all the latest designer fragrances, perfume reviews, top perfumes for men and top perfumes for women. Here you will find a wide and diverse range of designer fragrances, from gourmand fragrance, wood fragrance and spicy perfumes to citrus scented perfumes, floral perfumes, oriental fragrances and other new perfumes. Select from a complete range of designer fragrances, whether you prefer a gourmand fragrance or spicy perfumes.
In search of a new perfume or want a fragrance that can change the way you feel Perfume Master is the place for you. Perfumes are much more than scents. Today, the market is flooded with hundreds of thousands of new perfume brands that act as a status symbol. Almost every celebrity and fashion designer has a perfume brand. Some of these brands are considered as top perfumes for men and women. Perfume vary from oceanic to oriental to floral to citrus to many more varieties. With this being said, it is extremely difficult to choose a "single" perfume that fits all your needs!
If you are longing for designer fragrances, Perfume Master is here to help. Buying perfumes online is an art and here with all the details regarding perfumes we can make it very simple and ensure that you buy a great perfume in just a few clicks.
In Stores Now
Shop from the market Leaders! Last but certainly not least, buy your favorite perfume from true market leaders! They do make a difference in the industry and here you will find them all!
Best Perfume for Men
Popular Men's Fragrance
For men, before deciding to buy a perfume online, you must be aware of its benefits. One of the most obvious benefits of buying designer perfumes is the "Fragrance". For centuries, perfumes have been used for its striking and mind-blowing fragrance. It helps keep smelling good for you and people around you. Indeed, the perfumes will make sure you smell the same and great throughout the day.
A bright and fresh ocean perfume will compliment the sailor in you. Oriental fragrances rarely go out of style and with just the right cinnamon end note are the perfect match for the bold and rugged men among us. Spicy perfumes have always won points with the ladies and mixed with a touch of masculine tobacco base notes will get the ladies attention.
Best Perfume for Women
Popular Women's Fragrance
For women, a major reason to invest in top perfumes would be "enhanced mood". Did you know that floral fragrances can lift low spirits, or that ocean fragrances can calm a restless mind? Fragrances can reflect your actual mood. If you are reserved, naughty, playful or even timid, you have a fragrance to represent your mood. So, the next time you choose a perfume, go for two to three options! This way you will have a fragrance for every other occasion.
From the top perfume for women line-up featuring intoxicatingly beautiful designer fragrance creations one will notice that floral perfumes continue to be top choice among women with exceptionally good perfume taste always seeking flirtatious and fruity scents that really awakens the senses. Even light and fruity touched gourmand fragrances are becoming a trend of our times while lovely citrus scented perfumes which feature just the right floral notes will refresh and rejuvenate you.
Perfume Reviews

this thing is amazingly something else, unique and sweet in a humble way i like this performance and...
by Joebert Vargas

Adore this. My ultimate favourite. But cannot buy it in South Africa anymore. Heartbroken!0...
by Ali

British Leather This is a Good Leather scent I can compare this to Jo Malone's Bronze Wood & Leather...
by Cedric Santos

smells pretty mature and leathery a good alternative for ombre leather....
by Joel Pascual

its expensive but not a neccessity or worth it. anyways its sweet but kind of green definitely not f...
by Marvin19FragBoy

I was in the mall looking for men's fragrances then have seen 4 new Dunhill signature collection rel...
by Martin Lopez
Here you will find in-depth and up front perfume reviews for old and new perfumes, including top perfumes for men and top perfumes for women.
From a favorite base note wood fragrance which women absolutely love, and can't stop raving about what a great fragrance it is to wear in colder weather to an aromatic citrus scented perfume which gradually evens out to a wood fragrance over the course of the day and makes you feel at calm and ease as you let its shining citrusy scent stimulate the mind, body and soul here you will find virtually any combination you can imagine.
Before you invest in a perfume that promises to make you attractive and boost your confidence, read reviews. Perfume reviews will help you choose the right product against all possible odds. Remember, buying the right perfume is not an easy task. You must go through numerous options, read many reviews, experience different scents and then choose that final product. Here you will find plenty of reviews and testimonies with personal real user opinions. Go ahead and learn more about the market's "top perfumes for men" and "top perfumes for women". These reviews will definitely leave you inspired.