Very Good Girl is the new version for Carolina Herrera Good Girl fragrance collection. The aromatic quest starts with tangy currant, which is flawlessly mixed with fascinating...
21 January, 2021 | Comments(0)
Tubereuse Nue a floral eau de parfum that reflects the tuberose, a notorious night time flower with voluptuous petals unveiling a rich sensuality. New Freshness Tubereuse...
20 January, 2021 | Comments(0)
In Gaultier's Garden where all sins are allowed, the new authentic woman La Belle Le Parfum intensifies her attraction with addictive sensuality. Sensual Intense Addictiv...
19 January, 2021 | Comments(0)
For the occasion of Chinese New Year celebrations, Acqua di Parma has launched Blue Mediterraneo Mirto di Panarea Limited-Edition Eau de Toilette. This scent brings to mind th...
18 January, 2021 | Comments(0)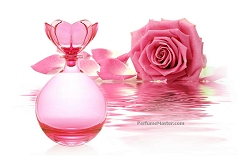 Valentine's Day is celebrated on February 14. This festival of romantic love is a time when many people give cards, letters, flowers or presents to their spouse or partner. Ma...
18 January, 2021 | Comments(0)
The appearance of Guerlain's Xi'an Perfume. A lovely endeavor started in 2018 at the 3rd French-Chinese Cultural Forum. A realization made achievable merit to Yishu 8, Xi'an C...
17 January, 2021 | Comments(0)
Uncover the Faconnable French Riviera Collection with a duet of new creations of Riviera for him and Regatta for her Regatta Eau de Toilette Intense Regatta Eau de Toile...
16 January, 2021 | Comments(0)
An additional effort from Xerjoff for its Spray to Help project this time with a new fragrance for Save Me Trust Foundation supporting wildlife wellness and dignity. Make...
15 January, 2021 | Comments(0)
Dolce Rose is the most recent inclusion to Dolce & Gabbana Dolce line of perfumes. First released back in 2014 with the classic Dolce fragrance and has since been accompanied ...
14 January, 2021 | Comments(0)
English Pear & Freesia release in a limited edition bottle with its delicious, golden cologne keeping the spirit of the autumn. One bite is not enough! English Pear & Fre...
13 January, 2021 | Comments(0)
Lancome's iconic La Nuit Tresor is decorated with a cloak of Haute Couture lace. This new diamond was especially created and produced for Lancôme. Laced in a Veil of Sedu...
12 January, 2021 | Comments(0)
Michael Kors Gorgeous! Eau de Parfum is a striking floral woody aroma that knows exactly how to make an appearance. Re-creating a classic, lavish white floral bouquet in a com...
10 January, 2021 | Comments(0)
Welcome to Perfume Master - your one-stop destination for finding all the latest designer fragrances, perfume reviews, top perfumes for men and top perfumes for women. Here you will find a wide and diverse range of designer fragrances, from gourmand fragrance, wood fragrance and spicy perfumes to citrus scented perfumes, floral perfumes, oriental fragrances and other new perfumes. Select from a complete range of designer fragrances, whether you prefer a gourmand fragrance or spicy perfumes.
In search of a new perfume or want a fragrance that can change the way you feel Perfume Master is the place for you. Perfumes are much more than scents. Today, the market is flooded with hundreds of thousands of new perfume brands that act as a status symbol. Almost every celebrity and fashion designer has a perfume brand. Some of these brands are considered as top perfumes for men and women. Perfume vary from oceanic to oriental to floral to citrus to many more varieties. With this being said, it is extremely difficult to choose a "single" perfume that fits all your needs!
If you are longing for designer fragrances, Perfume Master is here to help. Buying perfumes online is an art and here with all the details regarding perfumes we can make it very simple and ensure that you buy a great perfume in just a few clicks.
In Stores Now
Shop from the market Leaders! Last but certainly not least, buy your favorite perfume from true market leaders! They do make a difference in the industry and here you will find them all!
Best Perfume for Men
Popular Men's Fragrance
For men, before deciding to buy a perfume online, you must be aware of its benefits. One of the most obvious benefits of buying designer perfumes is the "Fragrance". For centuries, perfumes have been used for its striking and mind-blowing fragrance. It helps keep smelling good for you and people around you. Indeed, the perfumes will make sure you smell the same and great throughout the day.
A bright and fresh ocean perfume will compliment the sailor in you. Oriental fragrances rarely go out of style and with just the right cinnamon end note are the perfect match for the bold and rugged men among us. Spicy perfumes have always won points with the ladies and mixed with a touch of masculine tobacco base notes will get the ladies attention.
Best Perfume for Women
Popular Women's Fragrance
For women, a major reason to invest in top perfumes would be "enhanced mood". Did you know that floral fragrances can lift low spirits, or that ocean fragrances can calm a restless mind? Fragrances can reflect your actual mood. If you are reserved, naughty, playful or even timid, you have a fragrance to represent your mood. So, the next time you choose a perfume, go for two to three options! This way you will have a fragrance for every other occasion.
From the top perfume for women line-up featuring intoxicatingly beautiful designer fragrance creations one will notice that floral perfumes continue to be top choice among women with exceptionally good perfume taste always seeking flirtatious and fruity scents that really awakens the senses. Even light and fruity touched gourmand fragrances are becoming a trend of our times while lovely citrus scented perfumes which feature just the right floral notes will refresh and rejuvenate you.
Perfume Reviews

Aventus is the the most hyped, cloned and talked about fragrance, but for a good reason - it smells ...
by Randy

I have worn since it first came out. Harrods were spraying it as people entered the store. And now G...
by Anonymous

He seems like a mixture of one of the Paco Rabanes from the current decade and Givenchys (unfortunat...
by Lorenz

Got this stuff originally at Walgreens, but I think they stopped selling it, and possibly it is no l...
by Anonymous

Iron Cologne by Coty, Iron is a bold and bright cologne for modern men. Launched in 1987, the fragra...
by RichardJr.

I've had this is my collection for about 25 years. This is a unique and beautiful scent. It is so ...
by Carolyn
Here you will find in-depth and up front perfume reviews for old and new perfumes, including top perfumes for men and top perfumes for women.
From a favorite base note wood fragrance which women absolutely love, and can't stop raving about what a great fragrance it is to wear in colder weather to an aromatic citrus scented perfume which gradually evens out to a wood fragrance over the course of the day and makes you feel at calm and ease as you let its shining citrusy scent stimulate the mind, body and soul here you will find virtually any combination you can imagine.
Before you invest in a perfume that promises to make you attractive and boost your confidence, read reviews. Perfume reviews will help you choose the right product against all possible odds. Remember, buying the right perfume is not an easy task. You must go through numerous options, read many reviews, experience different scents and then choose that final product. Here you will find plenty of reviews and testimonies with personal real user opinions. Go ahead and learn more about the market's "top perfumes for men" and "top perfumes for women". These reviews will definitely leave you inspired.