Oud & Menthe is the new release from Cartier for its luxurious travel series bringing one more oud addition to its Les Heures Voyageuses variety. Surrender to Cartier Oud &...
23 May, 2019 | Comments(0)
Davidoff Run Wild is the latest fragrance collection presenting new male and female editions available worldwide. The new Run Wild perfumes justifies and extends the creative ...
22 May, 2019 | Comments(0)
Guerlain Eau de Bain brings new light to the gentle and sophisticated practice of scented bathing. Calling for a charming interlude of peacefulness, the Eau de Bain is connect...
21 May, 2019 | Comments(0)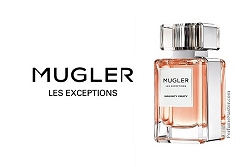 Naughty Fruity is a new design that connects to the series of Haute-Parfumerie des Exceptions MUGLER: Image of the extreme and appetizing treats of child years, the family of ...
20 May, 2019 | Comments(0)
Prada Water Splash Editions for its La Femme Prada and L'Homme Prada, new revisions for is famous male and female scents. The Prada Water Splash versions bring a tropical moti...
19 May, 2019 | Comments(0)
Burberry Her Blossom the new launch displaying a seasonal image of last year's Burberry Her perfume. Created by perfumer Francis Kurkdjian the blend extends into a wealth of v...
18 May, 2019 | Comments(0)
Lavender Extreme is the latest perfume in the Tom Ford Private Blend collection. With its polarizing and energizing freshness, Tom Ford outperforms the classic restrictions of...
17 May, 2019 | Comments(0)
Remember to wear your Bow Tie and for this Van Gils has included with its newest launch the perfect fragrance accessory. Spray on your Bow and Tie and off you go! Van Gils...
16 May, 2019 | Comments(0)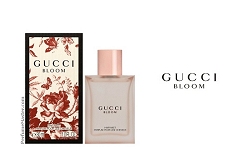 Gucci Bloom is introduced as a delicate hair mist that features the signature aroma: a scent created to glorify the genuineness, energy and distinctiveness of women thriving i...
15 May, 2019 | Comments(0)
Committed to its seasonal limited editions Donna Karan perfumes reveals its new DKNY Limited Edition summer collection for 2019 taking its inspiration from a get-away on a hot...
14 May, 2019 | Comments(0)
Lancome Tresor en Or eau de parfum brings a new facet to the iconic Tresor fragrance in a limited edition release, demonstrating the loving affection to Tresor's flowers. Tres...
13 May, 2019 | Comments(0)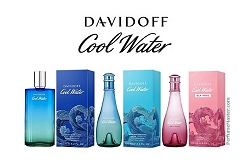 Cool Water Summer Edition for 2019 from Davidoff fragrances is for another year faithful to its annual seasonal summer triplet for its legendary perfumes Cool Water for men, C...
12 May, 2019 | Comments(0)
Welcome to Perfume Master - your one-stop destination for finding all the latest designer fragrances, perfume reviews, top perfumes for men and top perfumes for women. Here you will find a wide and diverse range of designer fragrances, from gourmand fragrance, wood fragrance and spicy perfumes to citrus scented perfumes, floral perfumes, oriental fragrances and other new perfumes. Select from a complete range of designer fragrances, whether you prefer a gourmand fragrance or spicy perfumes.
In search of a new perfume or want a fragrance that can change the way you feel Perfume Master is the place for you. Perfumes are much more than scents. Today, the market is flooded with hundreds of thousands of new perfume brands that act as a status symbol. Almost every celebrity and fashion designer has a perfume brand. Some of these brands are considered as top perfumes for men and women. Perfume vary from oceanic to oriental to floral to citrus to many more varieties. With this being said, it is extremely difficult to choose a "single" perfume that fits all your needs!
If you are longing for designer fragrances, Perfume Master is here to help. Buying perfumes online is an art and here with all the details regarding perfumes we can make it very simple and ensure that you buy a great perfume in just a few clicks.
In Stores Now
Shop from the market Leaders! Last but certainly not least, buy your favorite perfume from true market leaders! They do make a difference in the industry and here you will find them all!
Best Perfume for Men
Popular Men's Fragrance
For men, before deciding to buy a perfume online, you must be aware of its benefits. One of the most obvious benefits of buying designer perfumes is the "Fragrance". For centuries, perfumes have been used for its striking and mind-blowing fragrance. It helps keep smelling good for you and people around you. Indeed, the perfumes will make sure you smell the same and great throughout the day.
A bright and fresh ocean perfume will compliment the sailor in you. Oriental fragrances rarely go out of style and with just the right cinnamon end note are the perfect match for the bold and rugged men among us. Spicy perfumes have always won points with the ladies and mixed with a touch of masculine tobacco base notes will get the ladies attention.
Best Perfume for Women
Popular Women's Fragrance
For women, a major reason to invest in top perfumes would be "enhanced mood". Did you know that floral fragrances can lift low spirits, or that ocean fragrances can calm a restless mind? Fragrances can reflect your actual mood. If you are reserved, naughty, playful or even timid, you have a fragrance to represent your mood. So, the next time you choose a perfume, go for two to three options! This way you will have a fragrance for every other occasion.
From the top perfume for women line-up featuring intoxicatingly beautiful designer fragrance creations one will notice that floral perfumes continue to be top choice among women with exceptionally good perfume taste always seeking flirtatious and fruity scents that really awakens the senses. Even light and fruity touched gourmand fragrances are becoming a trend of our times while lovely citrus scented perfumes which feature just the right floral notes will refresh and rejuvenate you.
Perfume Reviews

I've been wearing this perfume for 30 years now and still love it. Although I'v tried a few differe...
by Skoteesh

I bought this fragrance in small size as I still don't know what to expect from this fragrance. Wh...
by Ahmed Ebrahim

Bought Gucci Bloom Acqua Di Fiori recently. I wasn't looking for a new scent but initially fell in...
by Sherry

I bought Dior HOMME COLOGNE but I was not satisfy with the fragrance as its very weak and not that s...
by Ahmed Ebrahim

A wonderful scent, reminiscent of adventures in the open sea, which as far as I can tell has been th...
by Nicholas

I am really hoping that this fragrance will make a comeback. It is my all time favorite of any fragr...
by Phyllis
Here you will find in-depth and up front perfume reviews for old and new perfumes, including top perfumes for men and top perfumes for women.
From a favorite base note wood fragrance which women absolutely love, and can't stop raving about what a great fragrance it is to wear in colder weather to an aromatic citrus scented perfume which gradually evens out to a wood fragrance over the course of the day and makes you feel at calm and ease as you let its shining citrusy scent stimulate the mind, body and soul here you will find virtually any combination you can imagine.
Before you invest in a perfume that promises to make you attractive and boost your confidence, read reviews. Perfume reviews will help you choose the right product against all possible odds. Remember, buying the right perfume is not an easy task. You must go through numerous options, read many reviews, experience different scents and then choose that final product. Here you will find plenty of reviews and testimonies with personal real user opinions. Go ahead and learn more about the market's "top perfumes for men" and "top perfumes for women". These reviews will definitely leave you inspired.