Hugo Jeans Eau de Toilette, a striking and fresh scent which can be used every day of the year. Perfect for rebel hearts who go their own path and set the terms themselves. ...
04 February, 2023 | Comments(0)
BOSS The Scent Magnetic Eau de Parfum, a powerful re-interpretation of the original BOSS The Scent fragrance that beguiles the senses, you can endure the power of attraction a...
03 February, 2023 | Comments(0)
Black Opium Le Parfum, the new power of Yves Saint Laurent. The classic Café Floral, deepened by a mesmerizing Vanilla Quartet. For a seductive heroine who makes any night a ...
02 February, 2023 | Comments(0)
Discover Armani/ Prive's brand-new Les Eaux Haute Couture on Santal Dan Sha, which was influenced by the tranquility of Chinese Imperial palaces and their meditative gardens. ...
01 February, 2023 | Comments(0)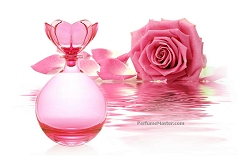 Valentine's Day is celebrated on February 14. This festival of romantic love is a time when many people give cards, letters, flowers or presents to their spouse or partner. Ma...
30 January, 2023 | Comments(0)
PerfumeMaster has rounded up great perfume gift ideas for everyone on your list. Check out our Holiday Perfume Gift Guide on PerfumeMaster.com! For some the time from Chris...
26 December, 2022 | Comments(0)
Get your preparations done A visit to town at Christmas and you can see children gathering to watch the scenes of animals feeding from a manger while others are rushing to ge...
25 December, 2022 | Comments(0)
Audrey, Ava and Poppy make the triplet of new editions for Badgley Mischka fragrance portofolio. Audrey Feminine and fresh, Audrey brings together a gentle balance of Be...
23 December, 2022 | Comments(0)
Daisy Paradise is floral and free-spirited, stimulated by rare, natural beauty. Three seasonal Marc Jacobs perfumes in honor to a variety of pink and purple florals in a wilde...
22 December, 2022 | Comments(0)
Plentiful cases of selection fruits bundled up in bright colors by the ancient campo. Studio Reserve Juices are private collection fragrances from David and Kavi's desk. Al...
21 December, 2022 | Comments(0)
Light freshness and fruity greens are the options for the season from Yardley perfumes with English Honeysuckle and Magnolia & Fig editions. English Honeysuckle A fresh,...
20 December, 2022 | Comments(0)
White Moss & Snowdrop, the seasonal aroma comes back. Soft and aromatic. Snowdrop petals glimpsing through powdery snow, welcoming forest-fresh moss, iridescent under winter s...
19 December, 2022 | Comments(0)
Welcome to Perfume Master - your one-stop destination for finding all the latest designer fragrances, perfume reviews, top perfumes for men and top perfumes for women. Here you will find a wide and diverse range of designer fragrances, from gourmand fragrance, wood fragrance and spicy perfumes to citrus scented perfumes, floral perfumes, oriental fragrances and other new perfumes. Select from a complete range of designer fragrances, whether you prefer a gourmand fragrance or spicy perfumes.
In search of a new perfume or want a fragrance that can change the way you feel Perfume Master is the place for you. Perfumes are much more than scents. Today, the market is flooded with hundreds of thousands of new perfume brands that act as a status symbol. Almost every celebrity and fashion designer has a perfume brand. Some of these brands are considered as top perfumes for men and women. Perfume vary from oceanic to oriental to floral to citrus to many more varieties. With this being said, it is extremely difficult to choose a "single" perfume that fits all your needs!
If you are longing for designer fragrances, Perfume Master is here to help. Buying perfumes online is an art and here with all the details regarding perfumes we can make it very simple and ensure that you buy a great perfume in just a few clicks.
In Stores Now
Shop from the market Leaders! Last but certainly not least, buy your favorite perfume from true market leaders! They do make a difference in the industry and here you will find them all!
Best Perfume for Men
Popular Men's Fragrance
For men, before deciding to buy a perfume online, you must be aware of its benefits. One of the most obvious benefits of buying designer perfumes is the "Fragrance". For centuries, perfumes have been used for its striking and mind-blowing fragrance. It helps keep smelling good for you and people around you. Indeed, the perfumes will make sure you smell the same and great throughout the day.
A bright and fresh ocean perfume will compliment the sailor in you. Oriental fragrances rarely go out of style and with just the right cinnamon end note are the perfect match for the bold and rugged men among us. Spicy perfumes have always won points with the ladies and mixed with a touch of masculine tobacco base notes will get the ladies attention.
Best Perfume for Women
Popular Women's Fragrance
For women, a major reason to invest in top perfumes would be "enhanced mood". Did you know that floral fragrances can lift low spirits, or that ocean fragrances can calm a restless mind? Fragrances can reflect your actual mood. If you are reserved, naughty, playful or even timid, you have a fragrance to represent your mood. So, the next time you choose a perfume, go for two to three options! This way you will have a fragrance for every other occasion.
From the top perfume for women line-up featuring intoxicatingly beautiful designer fragrance creations one will notice that floral perfumes continue to be top choice among women with exceptionally good perfume taste always seeking flirtatious and fruity scents that really awakens the senses. Even light and fruity touched gourmand fragrances are becoming a trend of our times while lovely citrus scented perfumes which feature just the right floral notes will refresh and rejuvenate you.
Perfume Reviews

Nights in white satin by yardley is the most subtle oriental perfume not overpowering lasts for ages...
by Nights in white satin

One of the best everyday parfumes. Very useful when you carry it in your bag....
by Anonymous

Fresh and citrus aroma at first, then goes more floral till it disappears completely . Not long last...
by Zara

My wife purchase me 30ml Eau De Toillette today. I am very impressed with the smell and how long...
by Darren

I used it since two years now, and got a lot of good feedback by others...
by Reinhard Stein

I loved this fragrance!! Was so disappointed when they discontinued it. And now the deodorant has al...
by Adele
Here you will find in-depth and up front perfume reviews for old and new perfumes, including top perfumes for men and top perfumes for women.
From a favorite base note wood fragrance which women absolutely love, and can't stop raving about what a great fragrance it is to wear in colder weather to an aromatic citrus scented perfume which gradually evens out to a wood fragrance over the course of the day and makes you feel at calm and ease as you let its shining citrusy scent stimulate the mind, body and soul here you will find virtually any combination you can imagine.
Before you invest in a perfume that promises to make you attractive and boost your confidence, read reviews. Perfume reviews will help you choose the right product against all possible odds. Remember, buying the right perfume is not an easy task. You must go through numerous options, read many reviews, experience different scents and then choose that final product. Here you will find plenty of reviews and testimonies with personal real user opinions. Go ahead and learn more about the market's "top perfumes for men" and "top perfumes for women". These reviews will definitely leave you inspired.