Bonbon Coeur Couture limited edition by Viktor & Rolf experience the absolute pleasure of a self-indulgence with the different facets of caramel. From the enjoyable crunchy ca...
06 June, 2020 | Comments(0)
Le Lion de Chanel was revealed on May 8th exclusively in the Middle East. The new perfume from Les Exclusifs collection is expected to roll-out globally from January 2021. ...
05 June, 2020 | Comments(0)
Matcha & Frangipani the latest 4711 Acqua Colonia version provides a gentle, comforting scent with delicate, sensual notes and spicy sweetness. Time for Refreshment Matcha ...
04 June, 2020 | Comments(0)
Nuit d'Issey Polaris is your compass for advancing and reaching your goals, following your lucky star, re-finding your course, discovering your path to success with the suppor...
03 June, 2020 | Comments(0)
Green Tea Eau de Toilette a sweet aroma of citrus, tea and jasmine to transfer us far from the rush of everyday life. Feel great perfume gentle and fresh. A Splash of Gentl...
02 June, 2020 | Comments(0)
Nina Rose breathes new life into Nina Ricci's iconic Nina perfume, transforming itself and beautified in a shiny pink opaline coating. Delicate Pleasing Freshness Nina Rose...
01 June, 2020 | Comments(0)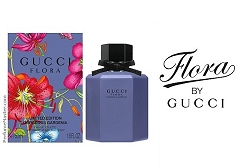 Gorgeous Gardenia for the Gucci Flora fragrance is beautified for the new season with the colors of nature in a collectible creation in respect to the intricate shades of the ...
31 May, 2020 | Comments(0)
Ladies and Gentlemen, many thanks for selecting Gaultier Airlines today! Wearing this perfume, you are certain to feel irresistible equally during the flight and when you have...
30 May, 2020 | Comments(0)
Guerlain L'Initial is a revisit for the designer's most desirable pieces in respect to its customers. Timeless olfactory gems for lovers of excellent fragrances. Authentic to ...
29 May, 2020 | Comments(0)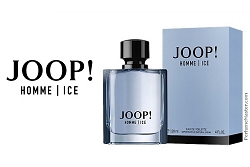 Joop! Homme Ice and let yourself dive into the experience of the new irresistible fragrance for men. Picture the sensation of ice gradually melting on your skin. Joop! Homm...
28 May, 2020 | Comments(0)
Fusion d'Issey engages you in a capsule experience of elements for summer days. A design amalgamated in the heart of nature. A lively contrast between hot and cold. The progre...
27 May, 2020 | Comments(0)
You can Smell Summer has arrived There is no doubt that we all look forward to the summer season where all people love to be on holiday maybe exploring beautiful places or ju...
26 May, 2020 | Comments(0)
Welcome to Perfume Master - your one-stop destination for finding all the latest designer fragrances, perfume reviews, top perfumes for men and top perfumes for women. Here you will find a wide and diverse range of designer fragrances, from gourmand fragrance, wood fragrance and spicy perfumes to citrus scented perfumes, floral perfumes, oriental fragrances and other new perfumes. Select from a complete range of designer fragrances, whether you prefer a gourmand fragrance or spicy perfumes.
In search of a new perfume or want a fragrance that can change the way you feel Perfume Master is the place for you. Perfumes are much more than scents. Today, the market is flooded with hundreds of thousands of new perfume brands that act as a status symbol. Almost every celebrity and fashion designer has a perfume brand. Some of these brands are considered as top perfumes for men and women. Perfume vary from oceanic to oriental to floral to citrus to many more varieties. With this being said, it is extremely difficult to choose a "single" perfume that fits all your needs!
If you are longing for designer fragrances, Perfume Master is here to help. Buying perfumes online is an art and here with all the details regarding perfumes we can make it very simple and ensure that you buy a great perfume in just a few clicks.
In Stores Now
Shop from the market Leaders! Last but certainly not least, buy your favorite perfume from true market leaders! They do make a difference in the industry and here you will find them all!
Best Perfume for Men
Popular Men's Fragrance
For men, before deciding to buy a perfume online, you must be aware of its benefits. One of the most obvious benefits of buying designer perfumes is the "Fragrance". For centuries, perfumes have been used for its striking and mind-blowing fragrance. It helps keep smelling good for you and people around you. Indeed, the perfumes will make sure you smell the same and great throughout the day.
A bright and fresh ocean perfume will compliment the sailor in you. Oriental fragrances rarely go out of style and with just the right cinnamon end note are the perfect match for the bold and rugged men among us. Spicy perfumes have always won points with the ladies and mixed with a touch of masculine tobacco base notes will get the ladies attention.
Best Perfume for Women
Popular Women's Fragrance
For women, a major reason to invest in top perfumes would be "enhanced mood". Did you know that floral fragrances can lift low spirits, or that ocean fragrances can calm a restless mind? Fragrances can reflect your actual mood. If you are reserved, naughty, playful or even timid, you have a fragrance to represent your mood. So, the next time you choose a perfume, go for two to three options! This way you will have a fragrance for every other occasion.
From the top perfume for women line-up featuring intoxicatingly beautiful designer fragrance creations one will notice that floral perfumes continue to be top choice among women with exceptionally good perfume taste always seeking flirtatious and fruity scents that really awakens the senses. Even light and fruity touched gourmand fragrances are becoming a trend of our times while lovely citrus scented perfumes which feature just the right floral notes will refresh and rejuvenate you.
Perfume Reviews

I found this amazing perfume when I was a sophomore in high school back in 2003. I was at Macy's l...
by Jenna

Estée Lauder Aramis is "Old School " Scent That Brings Delightful and Gorgeous. With Citrus as ...
by Kevin

Escada En Fleurs is Full Delicate&Distinctive,Light&Feeling The Floral Sensations. The Pure Citrus&V...
by Kevin

The Greatest Than The Worst Dolce&Gabbana BY MAN is The Powerful Scent. Full of Zebra Design,Dolce&G...
by Kevin

A delightful "old school" oak moss based perfume. Long lasting and gorgeous...
by RobbieX

Looking for similar I miss it! By dolce and Gabbana by woman...
by dani
Here you will find in-depth and up front perfume reviews for old and new perfumes, including top perfumes for men and top perfumes for women.
From a favorite base note wood fragrance which women absolutely love, and can't stop raving about what a great fragrance it is to wear in colder weather to an aromatic citrus scented perfume which gradually evens out to a wood fragrance over the course of the day and makes you feel at calm and ease as you let its shining citrusy scent stimulate the mind, body and soul here you will find virtually any combination you can imagine.
Before you invest in a perfume that promises to make you attractive and boost your confidence, read reviews. Perfume reviews will help you choose the right product against all possible odds. Remember, buying the right perfume is not an easy task. You must go through numerous options, read many reviews, experience different scents and then choose that final product. Here you will find plenty of reviews and testimonies with personal real user opinions. Go ahead and learn more about the market's "top perfumes for men" and "top perfumes for women". These reviews will definitely leave you inspired.