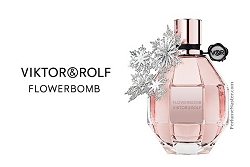 Flowerbomb in a limited edition full-size appearance, draped in a souffle of illusion to celebrate the holiday season. Flowerbomb will indulge you into the spirit of holida...
22 October, 2019 | Comments(0)
Euphoria Blush is the latest perfume to Calvin Klein's fragrance collection. A sensual gourmand aroma, Euphoria Blush was developed by IFF perfumers Jeanmarc Chaillan and Yves...
21 October, 2019 | Comments(0)
Bizarre Brandy Bizarre Brandy by Molton Brown is the new striking, lavish and fascinating perfume for the season. Stimulate the indulgent treats of the Roaring Twenties wi...
20 October, 2019 | Comments(0)
It's going to be a spectacular winter holiday season with Jean Paul Gaultier! Classique Snow Globe Collector Edition 2019 Find your beloved perfume with Jean Paul Gaultier...
19 October, 2019 | Comments(0)
Si Nacre Edition by Giorgio Armani unveils the model of the Armani style, around sensuality and feelings. Its time for something special Si Nacre Edition Sì is the fragra...
18 October, 2019 | Comments(0)
Promise brings together all things Jennifer Lopez represents these days, it's the effusion of a multifaceted and powerful woman. Jennifer challenges us to make our own promi...
17 October, 2019 | Comments(0)
Accordo Di Ebano Accordo Di Ebano gives all the suspense and attraction of Ebano in this energizing and irresistible Limited edition masculine fragrance adorned with a tassel...
16 October, 2019 | Comments(0)
Icon Collection Tobacco & Tonka Bean Tobacco & Tonka Bean is an oriental gourmand fragrance starting with notes of juicy Anjou pear and Mirabelle plum, heart notes of coconut...
15 October, 2019 | Comments(0)
L'Air Des Alpes Suisses is a new treasure from Tauer Perfumes that will make you feel free in the vibrant, fresh, natural beauty. Feel the cool air on your face with L'Air ...
14 October, 2019 | Comments(0)
The latest 4711 Floral Collection honors the previous floral perfume selections from the brand. The 4711 Floral Collection features the splendid Eau de Cologne Sprays of Lilac...
13 October, 2019 | Comments(0)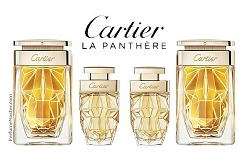 La Panthere appears in a limited-edition bottle safeguarding the fascinating floral fragrance. Cartier remembers the panther's endurance, formulated in 2014 by Laurent. La Pan...
12 October, 2019 | Comments(0)
CK One Eau De Toilette Collector's Edition 2019 is a fresh and warm unisex new perfume. Get together and bond with each other through the new ck one Collector's Edition purely...
11 October, 2019 | Comments(0)
Welcome to Perfume Master - your one-stop destination for finding all the latest designer fragrances, perfume reviews, top perfumes for men and top perfumes for women. Here you will find a wide and diverse range of designer fragrances, from gourmand fragrance, wood fragrance and spicy perfumes to citrus scented perfumes, floral perfumes, oriental fragrances and other new perfumes. Select from a complete range of designer fragrances, whether you prefer a gourmand fragrance or spicy perfumes.
In search of a new perfume or want a fragrance that can change the way you feel Perfume Master is the place for you. Perfumes are much more than scents. Today, the market is flooded with hundreds of thousands of new perfume brands that act as a status symbol. Almost every celebrity and fashion designer has a perfume brand. Some of these brands are considered as top perfumes for men and women. Perfume vary from oceanic to oriental to floral to citrus to many more varieties. With this being said, it is extremely difficult to choose a "single" perfume that fits all your needs!
If you are longing for designer fragrances, Perfume Master is here to help. Buying perfumes online is an art and here with all the details regarding perfumes we can make it very simple and ensure that you buy a great perfume in just a few clicks.
In Stores Now
Shop from the market Leaders! Last but certainly not least, buy your favorite perfume from true market leaders! They do make a difference in the industry and here you will find them all!
Best Perfume for Men
Popular Men's Fragrance
For men, before deciding to buy a perfume online, you must be aware of its benefits. One of the most obvious benefits of buying designer perfumes is the "Fragrance". For centuries, perfumes have been used for its striking and mind-blowing fragrance. It helps keep smelling good for you and people around you. Indeed, the perfumes will make sure you smell the same and great throughout the day.
A bright and fresh ocean perfume will compliment the sailor in you. Oriental fragrances rarely go out of style and with just the right cinnamon end note are the perfect match for the bold and rugged men among us. Spicy perfumes have always won points with the ladies and mixed with a touch of masculine tobacco base notes will get the ladies attention.
Best Perfume for Women
Popular Women's Fragrance
For women, a major reason to invest in top perfumes would be "enhanced mood". Did you know that floral fragrances can lift low spirits, or that ocean fragrances can calm a restless mind? Fragrances can reflect your actual mood. If you are reserved, naughty, playful or even timid, you have a fragrance to represent your mood. So, the next time you choose a perfume, go for two to three options! This way you will have a fragrance for every other occasion.
From the top perfume for women line-up featuring intoxicatingly beautiful designer fragrance creations one will notice that floral perfumes continue to be top choice among women with exceptionally good perfume taste always seeking flirtatious and fruity scents that really awakens the senses. Even light and fruity touched gourmand fragrances are becoming a trend of our times while lovely citrus scented perfumes which feature just the right floral notes will refresh and rejuvenate you.
Perfume Reviews

Really love this beauty! Just fabulous when you try it...
by Kunzel

I love this fragrance. My husband brought me two bottles. When I wore this fragrance everyone ask wh...
by Love It

Gucci EDP1 is an Affordable Scent with High Quality Sweetness & Ultimate Spices, Rich & Classy Fragr...
by Kevin Gunawan

WHY GUCCI NOBILE WAS DISCONTINUED? MY THE BEST MEN'S FRAGRANCE ON BACK MY MEMORIES. PLEASE DON'T...
by Kevin Gunawan

WHY ON EARTH IS THE NOLLIE LIVE AND NOLLIE REAL DISCONTINUED!?!?! THOSE WERE THE BEST ONES!!! Please...
by TEHANI RAY

I first sampled this on a card in Selfridges and left the card on my night table. For days I had tha...
by Goyrgee
Here you will find in-depth and up front perfume reviews for old and new perfumes, including top perfumes for men and top perfumes for women.
From a favorite base note wood fragrance which women absolutely love, and can't stop raving about what a great fragrance it is to wear in colder weather to an aromatic citrus scented perfume which gradually evens out to a wood fragrance over the course of the day and makes you feel at calm and ease as you let its shining citrusy scent stimulate the mind, body and soul here you will find virtually any combination you can imagine.
Before you invest in a perfume that promises to make you attractive and boost your confidence, read reviews. Perfume reviews will help you choose the right product against all possible odds. Remember, buying the right perfume is not an easy task. You must go through numerous options, read many reviews, experience different scents and then choose that final product. Here you will find plenty of reviews and testimonies with personal real user opinions. Go ahead and learn more about the market's "top perfumes for men" and "top perfumes for women". These reviews will definitely leave you inspired.