Influenced by the endless richness of nature, L'Occitane and Pierre Herme share a passion for creation. Collectively, the two Houses once again combine their skill-sets and pi...
25 May, 2020 | Comments(0)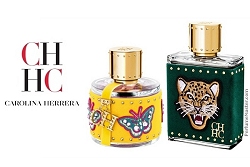 Beauties and the Beasts bring the new fairy-tale to life with a pair of limited edition perfumes for Carolina Herrera's CH fragrance line. The inspiration for the new fragr...
24 May, 2020 | Comments(0)
Le Male Pride Collector edition is Jean Paul Gaultier's homage to an emblematic figure who was a source of creativity for him: the sailor. Celebrating Differences Le Male ...
23 May, 2020 | Comments(0)
Devoted to its seasonal limited editions the house of Donna Karan fragrances introduces its new DKNY Limited Edition summer collection for 2020 taking its creativity from a su...
22 May, 2020 | Comments(0)
Little Woman Peach & Love is the new limited edition perfume from IKKS delivering a floral and green aroma of youthful solar girls exploring self-reliance. All You Need Pea...
21 May, 2020 | Comments(0)
Shalimar is the earliest oriental in the history of perfumery. Eau de Parfum Shalimar is a legendary fragrance with highlights of bergamot, iris and vanilla; a powerful arousa...
20 May, 2020 | Comments(0)
Irresistible Givenchy is a floral-woody and fruity creation that evolves through the contrast around a pair of opposing accords of luscious Rose and glowing Blond Wood. Unc...
19 May, 2020 | Comments(0)
Vetiver & Grapefruit, penetrating fresh grapefruit, aromatic cardamom and black pepper develop an alternating, contrasting tonic with this eau de parfum from Molton Brown. Exp...
18 May, 2020 | Comments(0)
CH Beasts is the new fragrance for men by Carolina Herrera, as daring as a tiger, influenced by men with an exciting spirit, intense, men who like the challenge thus accomplis...
17 May, 2020 | Comments(0)
IKKS For A Kiss Bohemian Love IKKS For A Kiss Bohemian Love unveils a feminine and sweet scent to announce its bohemian character. A fruity, floral and musky perfume for youn...
16 May, 2020 | Comments(0)
Velvet Mughetto is the most recent product for Dolce & Gabbana's exclusive Velvet collection introduced for the new season. With a clearness of green in its crystal floral and...
15 May, 2020 | Comments(0)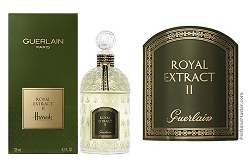 Devoted Houses established on opposite sides of the Channel collaborate for a perfume that is together fascinating and timeless with the Guerlain x Harrods Royal Extract II pa...
14 May, 2020 | Comments(0)
Welcome to Perfume Master - your one-stop destination for finding all the latest designer fragrances, perfume reviews, top perfumes for men and top perfumes for women. Here you will find a wide and diverse range of designer fragrances, from gourmand fragrance, wood fragrance and spicy perfumes to citrus scented perfumes, floral perfumes, oriental fragrances and other new perfumes. Select from a complete range of designer fragrances, whether you prefer a gourmand fragrance or spicy perfumes.
In search of a new perfume or want a fragrance that can change the way you feel Perfume Master is the place for you. Perfumes are much more than scents. Today, the market is flooded with hundreds of thousands of new perfume brands that act as a status symbol. Almost every celebrity and fashion designer has a perfume brand. Some of these brands are considered as top perfumes for men and women. Perfume vary from oceanic to oriental to floral to citrus to many more varieties. With this being said, it is extremely difficult to choose a "single" perfume that fits all your needs!
If you are longing for designer fragrances, Perfume Master is here to help. Buying perfumes online is an art and here with all the details regarding perfumes we can make it very simple and ensure that you buy a great perfume in just a few clicks.
In Stores Now
Shop from the market Leaders! Last but certainly not least, buy your favorite perfume from true market leaders! They do make a difference in the industry and here you will find them all!
Best Perfume for Men
Popular Men's Fragrance
For men, before deciding to buy a perfume online, you must be aware of its benefits. One of the most obvious benefits of buying designer perfumes is the "Fragrance". For centuries, perfumes have been used for its striking and mind-blowing fragrance. It helps keep smelling good for you and people around you. Indeed, the perfumes will make sure you smell the same and great throughout the day.
A bright and fresh ocean perfume will compliment the sailor in you. Oriental fragrances rarely go out of style and with just the right cinnamon end note are the perfect match for the bold and rugged men among us. Spicy perfumes have always won points with the ladies and mixed with a touch of masculine tobacco base notes will get the ladies attention.
Best Perfume for Women
Popular Women's Fragrance
For women, a major reason to invest in top perfumes would be "enhanced mood". Did you know that floral fragrances can lift low spirits, or that ocean fragrances can calm a restless mind? Fragrances can reflect your actual mood. If you are reserved, naughty, playful or even timid, you have a fragrance to represent your mood. So, the next time you choose a perfume, go for two to three options! This way you will have a fragrance for every other occasion.
From the top perfume for women line-up featuring intoxicatingly beautiful designer fragrance creations one will notice that floral perfumes continue to be top choice among women with exceptionally good perfume taste always seeking flirtatious and fruity scents that really awakens the senses. Even light and fruity touched gourmand fragrances are becoming a trend of our times while lovely citrus scented perfumes which feature just the right floral notes will refresh and rejuvenate you.
Perfume Reviews

Hugo Dark Blue is A Pure Oriental Spicy Aroma that Make Me The Real Urban Masculine. The Smell it'...
by Kevin

YSL Opium For Women is A Seductively Oriental Spicy that Make Me Brings Back The Memories. The Sensa...
by Kevin

Absolutely my favorite men's cologne. I want my husband to wear it all the time. I cannot cuddle up ...
by ginabb

Carolina Herrera 212 For Women is Crisp,Refreshing,Contemporary and With City Code Of Fragrance. Thi...
by Kevin

Alfred Dunhill Desire For Women is Delicate Sexy,Warm and Beyonding Women's perfume so much. It Sm...
by Kevin

Cacharel Gloria is Beautiful Rich Delicious Cherries and Creamy Almond. Many Women Get The Most Popu...
by Kevin
Here you will find in-depth and up front perfume reviews for old and new perfumes, including top perfumes for men and top perfumes for women.
From a favorite base note wood fragrance which women absolutely love, and can't stop raving about what a great fragrance it is to wear in colder weather to an aromatic citrus scented perfume which gradually evens out to a wood fragrance over the course of the day and makes you feel at calm and ease as you let its shining citrusy scent stimulate the mind, body and soul here you will find virtually any combination you can imagine.
Before you invest in a perfume that promises to make you attractive and boost your confidence, read reviews. Perfume reviews will help you choose the right product against all possible odds. Remember, buying the right perfume is not an easy task. You must go through numerous options, read many reviews, experience different scents and then choose that final product. Here you will find plenty of reviews and testimonies with personal real user opinions. Go ahead and learn more about the market's "top perfumes for men" and "top perfumes for women". These reviews will definitely leave you inspired.